Wed, 17 February 2016
Episode 98 - The Green Lantern of All Media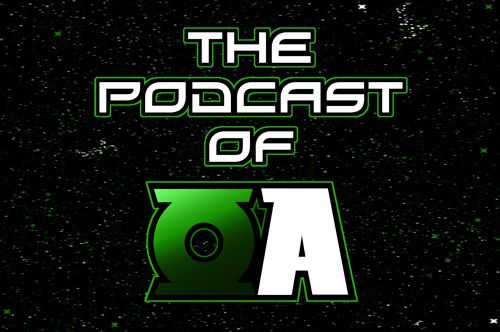 Co-hosts Bill Giancoli and Myron Rumsey are back for episode 98 of The Podcast of Oa. Taking a break from their normal comic chat the focus this time in on Green Lantern appearances in other forms of media, specifically film, television and direct to video. Myron points out that there have been over 50 Green Lantern character appearances since the Filmation cartoon shorts first aired back in 1967 and Bill and Myron count down their top five personal favorites.
The Podcast of Oa is the official podcast of The Blog of Oa and a proud member of the Comics Podcast Network. Share your comments and questions by calling the show's voicemail line at 406-PODOFOA (406-763-6362) while Skype users can leave a voicemail on the show's account, blogofoa. Send your emails to greenlantern@stny.rr.com. You can also find the Blog and Podcast of Oa on Facebook and Google+.
The Podcast of Oa
is sponsored by
Heroes Your Mom Threw Out Comic Shop
. Green Lantern and other related characters are the copyrighted property of DC Comics Inc. and are used without permission. The Blog of Oa and
The Podcast of Oa
are fan productions and do not claim any ownership over the Green Lantern or any other copyrighted properties.
Show Links:
Heroes Your Mom Threw Out Comics (www.momthrewout.com)
Blog of Oa YouTube Channel (https://www.youtube.com/c/Blogofoa)
The Podcast of Oa Soundcloud page (https://soundcloud.com/podcastofoa)

Show Notes
00:00:00 Intro / Listener feedback
00:06:40 The Top 5 Green Lanterns in other media
00:42:37 Closing
Comments[0]
---
Adding comments is not available at this time.